Caorunn Gin x Cocktail x Chocolate [Robb Report]
Dec. 24, 2019
Omakase + Appreciate's Karl Too and The Chocolate Concierge's Ong Ning-Geng team up to display the surprising versatility of gin and cacao. Caorunn Gin from Scotland is chosen for the occasion thanks to its apple-forward flavour imparted from 11 botanicals, such as rowan berries, Coul Blush apples, dandelion leaf, and bog myrtle, to complement Pahang-grown cacao.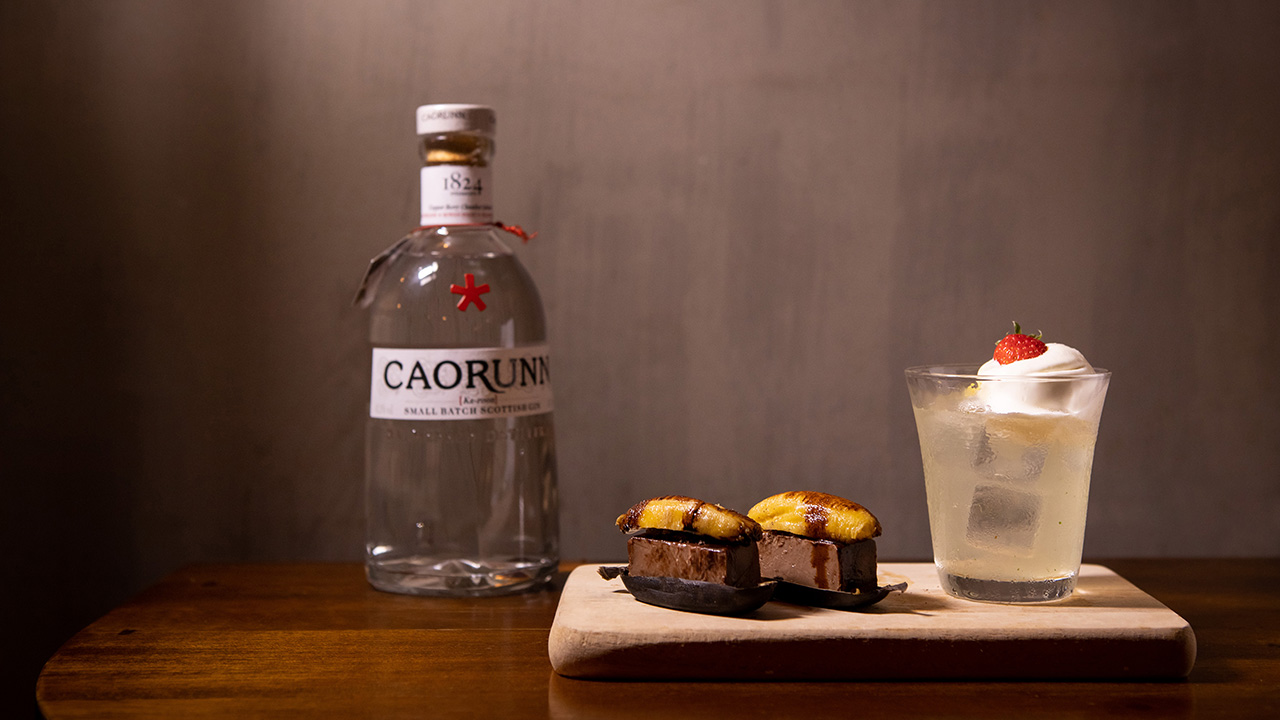 Two masterfully crafted cocktails—Fresh Berry Float and Double Apple Highball—are served, the former being one of the two top-scoring cocktails from this year's GinRum.Me event. Made with Caorunn Gin, salted lemon oleo-saccharum, dill leaves, grapefruit soda and vanilla ice cream, Fresh Berry Float plays with the flavours of a childhood favourite – an ice-cream soda float. This concoction was paired with a smooth nama dark chocolate and banana entremets on a cookie crumb, a playful bittersweet combination that works wonders.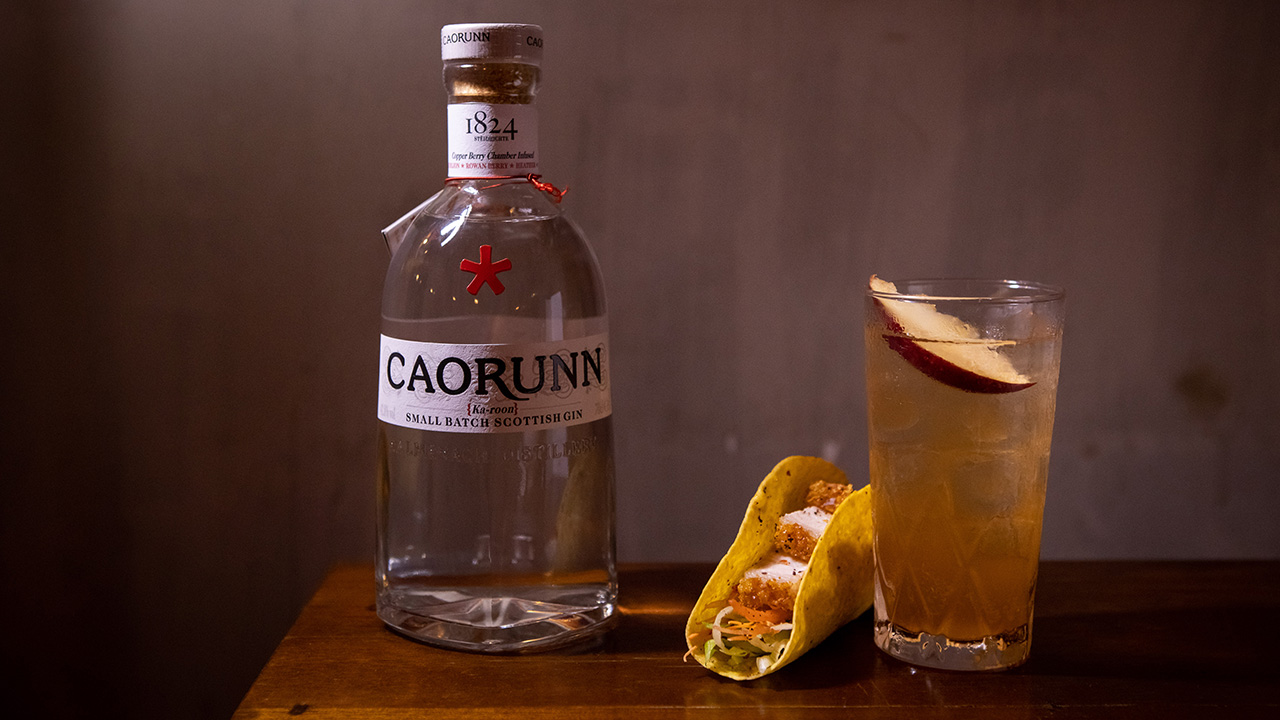 The second cocktail, a refreshing Double Apple Highball featuring Caorunn Gin, malic acid, clarified double apple juice (Granny Smith and Washington Red) and soda water, is so invigorating that it complements heavier dishes the likes of lamb kofta in mole sauce (a tomato-based sauce infused with cacao nibs). Siu yok tacos, laced with the bitterness of cacao nibs and the spiciness of Sarawakian black pepper, is also an excellent highball companion, highlighting the gin's dry and crisp aromatic apple notes.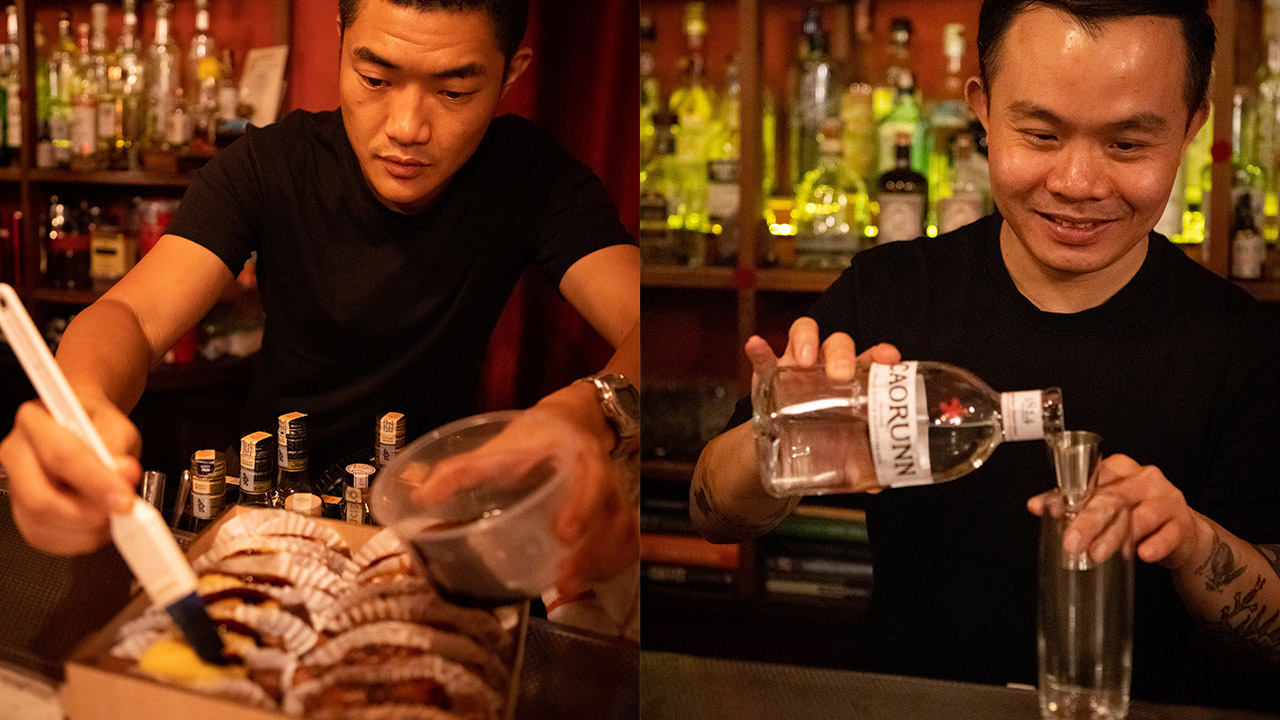 For a strong finish, The Chocolate Concierge prepared a strong gin-infused chocolate ball alongside a tasting of a soon-to-be-released Caorunn Scottish Raspberry gin. The chocolate itself is decadently sinful, high in bitterness and ABV. The gin however, is an apt digestif, retaining Caorunn's signature dry and crisp characteristics but switching up the sweetness of apples to a more sweet and sour Perthshire raspberry profile.